Hands-on experience in a supportive clinical environment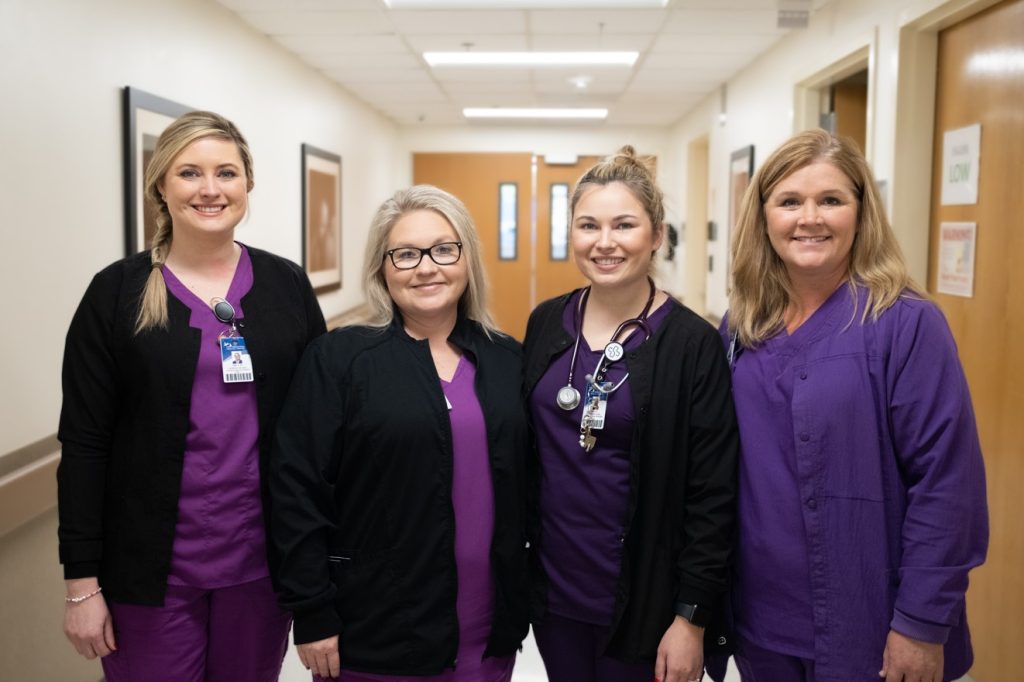 The Program is for RN or LPN nursing students
Southwell's nurse extern program is designed to provide nursing students an opportunity to work and learn in dynamic and supportive clinical environments while building upon self-confidence and critical thinking skills. Externs will work as Patient Care Techs and participate in monthly observational experiences in various departments.
To qualify for the program, the students must:
Students who are accepted into the nurse extern program will be required to work a minimum of 16 hours a month. Students must work a minimum of one 12 hour shift as a Patient Care Tech and one 4 hour observational experience per month. If a student desires, additional hours may be worked. Students will be compensated at a predetermined hourly rate based on experience and are not eligible for benefits. In addition, students will be highly encouraged to attend quarterly nurse extern meetings. Please note, if hired, students will have to complete hospital wide orientation and sign a contract.
The contract covers sign on bonus and program requirements as well as information related to breach of contract. Nurse externs will be paid a sign on bonus of $3000 for LPN students and $5000 for RN students with a 2 year full time work commitment to the organization. The commitment starts after successfully passing the National State
Boards of Nursing NCLEX exam. Students who sign a contact must successfully complete a one-year residency program. Grades must be submitted each semester showing successful completion of all nursing courses. Students must be enrolled in a nursing course to participate in observation experiences. If a student fails out of a nursing program, the sign on bonus money will have to be repaid. Failure out of a nursing program does not mean you will be fired. It means you will be transferred to a Patient Care Tech role. Students are allowed a one semester exemption without penalty or breach of contract for extenuating circumstances approved by the program director.
Apply To The Nurse Extern Program
Complete this form and we will be in touch.
*Required Field